If server 10 doesn't work please use server 4 or server openload. Thanks for understanding.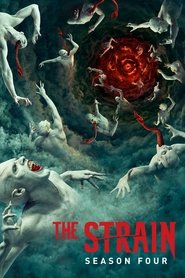 The Strain - Season 4
As the final season begins, nine months have passed. The world has fallen into darkness, and the strigoi are in control. The Master and his minions have created an unsettling alliance in "The Partnership." The majority of humans are now working for the strigoi, operating with a single understanding – collaborate or die. In the face of annihilation…do our heroes have what it takes to save humankind?
Genre: Drama, Mystery, Science Fiction
Actor:
Corey Stoll
,
David Bradley
,
Jonathan Hyde
,
Kevin Durand
,
Max Charles
,
Mía Maestro
,
Miguel Gomez
,
Richard Sammel
,
Sean Astin
Director: Guillermo del Toro
Country: United States